Our Team
Our staff of experienced and expert veterinarian doctors and skilled vet staff is ready when your pet needs us. Call or contact us today to learn more.

Hospital Leadership
Our hospital leadership team is committed to assembling a dedicated staff and team of compassionate professionals committed to providing exceptional client service and veterinary health care.
Client Care Specialists
The Client Care Specialist role is to provide consistently outstanding client services within our veterinary hospital environment. The Client Care Specialist functions as an integral team member within the hospital team to liaison between the client and doctor as well as to support the doctors and staff for both primary and emergency care services.
Technicians - Primary & Emergency
A certified Registered Veterinary Technician directly handles inpatient and outpatient care, working hand-in-hand with veterinarians. They assist in exam rooms by taking patients' history and vital signs; preparing vaccines; running diagnostic tests; and providing client education. Technicians directly impact doctors' productivity, client service and patient care.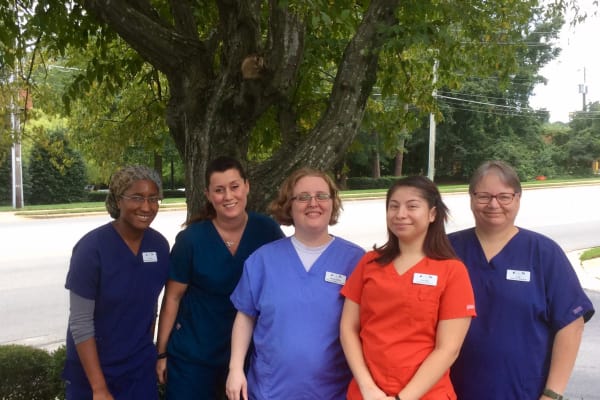 Veterinary Assistants
A Veterinary Assistant's role supports technicians and veterinarians in exams, treatment, surgery and boarding. The veterinary assistant also assist with housekeeping, client communication, in person and by phone for follow-up care and patient monitoring.
Kennel Assistants
The purpose of the Kennel Assistant is to provide husbandry care for the patients, assistance to all doctors and staff, and maintenance care to the facility and hospital grounds. The Kennel Assistant role is valued as an integral position within the overall hospital team.