Cat Declawing
Our top priority is providing the highest-quality of veterinary care to each pet we treat. Every policy and medical procedure supported by our practice has been put in place with the health and wellness of pets in mind. Typically, the optimal age to have your cat declawed is in the younger years, as they tend to recover from surgery with fewer consequences. However, it is important to communicate with your veterinarian and obtain a one-on-one evaluation to discuss the best personal age to declaw your cat to maximize recovery comfort.
Our veterinarians perform a surgical onychectomy if they believe that a cat cannot be trained to refrain from using its claws destructively in the home, or poses a danger to family members. Unfortunately, not all cats are amenable to behavior modification and we believe that this surgical procedure will result in fewer cats being abandoned or euthanized. Once declawed, it is recommended that your cat live indoors since the ability to defend itself is compromised.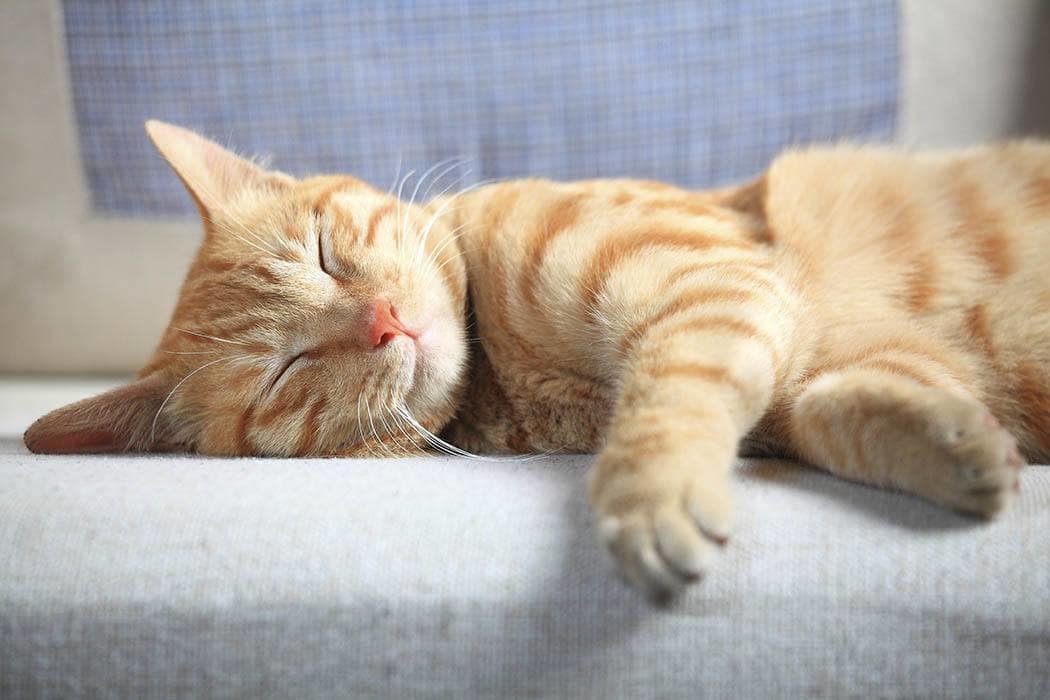 Declaw Process
What is a Laser and how does it work?
LASER is an acronym for Light Amplification by Stimulated Emission Radiation. In short, it is a device that generates a beam of light energy at a specific wavelength. The first laser was developed in 1960, and its use in human surgery became widespread in the late 1980's. The most commonly used veterinary surgical laser is the CO2 laser. The wavelength of the CO2 laser beam is absorbed by the water found in skin and other soft tissue, vaporizing the cells and thereby "cutting" the tissues. The surgeon can control the extent to which the laser beam is absorbed into the surrounding tissue, allowing extreme surgical precision.
What are the benefits of laser surgery for my pet?
There are three major advantages of laser surgery when compared to traditional stainless steel surgical scalpels, which are decreased pain, reduced bleeding and blood loss and reduced risk of infection.
Decreased Post-Operative Pain is accomplished when the laser seals the nerve endings as it cuts. This reduces pain impulses from the surgery site in the immediate post-operative period. In addition, the decreased pain involved with laser surgery may allow the surgeon to remove small skin tumors using local anesthesia rather than having the pet undergo general anesthesia.
Reduced Bleeding and Blood Loss is achieved through cauterization of blood vessels as the laser beam vaporizes the tissues.
Reduced Risk of Surgical Infection occurs due to the superheating of the tissues in the incision site, destroying any bacteria that are present at the time of surgery.